Did you know that a single file box of documents can weigh up to 30 pounds? If you've got only three boxes of files to shred, that means you've got almost 100 pounds of paper to carry around. Some businesses have filing cabinet after filing cabinet of files that need to be destroyed. Your shredding project could easily be upwards of 1,000 pounds.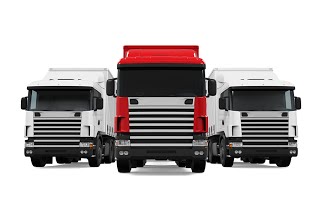 If you've found yourself with more paper to shred than you can manage, a mobile shredding service is for you. At Dallas Paper Shredding, our partners provide mobile shredding services that are fast and convenient. "Mobile" services mean that a truck equipped with a self contained shredder is sent to your location so that you don't have to worry about the hassle of dragging your documents all over town.

Onsite shredding is also an excellent choice if you're hoping to personally observe the destruction of your documents. You can never be too careful when it comes to your personal security or the security of your business, and witnessing the destruction of your documents is a great way to ensure your peace of mind.

Some Texas businesses are even required by law (HIPAA) to certify that they properly destroyed sensitive documents prior to disposal. Mobile shredding is the only service of its kind where the option to witness the document destruction process is available.

Take a Look at How the Mobile Shredding Process Works in Dallas
Collect all items you'd like to shred.
A shred truck will come to your location and a shredding operator will feed all of your materials into the sealed shredding compartment in the truck. Feel free to watch the process to make sure your documents are destroyed.
After the shredding is finished, the shredding operator will provide you with a Certificate of Destruction.
Your shredded materials will then be transported a secure recycling facility.
Shredding trucks are capable of destroying up to 6,000 pounds of documents an hour. If you think you have more than 6,000 pounds of documents, then off-site shredding might be the best solution for your job.

If you are in need of regular shredding services, free locked bins can be sent to your location for you to conveniently store your documents in. When it comes time for your scheduled service, a driver will stop by to shred the contents of your bins.

Contact Us Today for Free Quotes on Mobile Shredding in Dallas!
If you have more documents than you can carry or if you want to witness your documents being destroyed, onsite shredding is the right solution for you. On site, or mobile, shredding trucks provide services to homes and businesses in Dallas and the surrounding Texas area. We understand the importance of your security and the security of your business. Let Dallas Paper Shredding help protect you today.
Fill out the form to the left, or call us at (214) 385-4225 to get started.